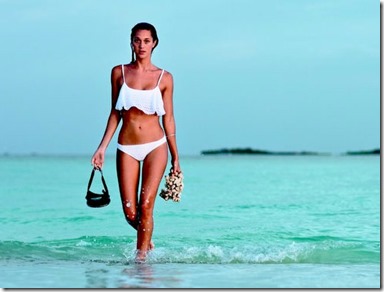 "Who would have thought to find a place so perfectly placed between the ocean and the sky." – Billabong model/surfer & singer/songwriter Catherine Clark
World Tourism Day today. And there is no better place for a tourist to go in the world than the Maldives. That is why the Maldives features so prominent on so many bucket lists. In fact, a recent UK survey showed it to the the number 1 bucket list destination – "Great British bucket list! Buying a holiday home, driving Route 66 and a trip to the Maldives top list of things to do before we die"
The reasons for this aspirational popularity were enumerated in a Yahoo piece "10 Reasons To Visit The Maldives At Least Once In Your Life".
My own list of reasons is a bit more succinct…
The picture above of surfer Monyca Byrne Wickey seemed to encapsulate just about all of those points.
At its heart, it is a tropical beach holiday. If you are from the Atlantic, then it will share many qualities with a Caribbean holiday, and if you are from the Pacific, it will share many qualities with South Pacific island holiday.
But its landscape/seascape are truly unique. Located at that magic sweet spot just above sea-level as Catherine Clark so poetically describes. Not mostly beneath the water line (like the Great Barrier Reef and Red Sea), nor towering above it (like the South Pacific and most of the Caribbean). It's the closest you can be to the ocean without actually being in it (unless you want to be).  As we've heard from friends and experts who travel the world, "[name your tropical paradise] is great…but it's not the Maldives."