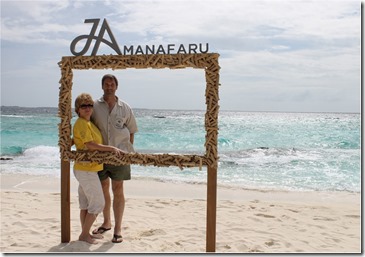 Don't let anyone ever tell you that there is nothing to do in the Maldives. If they do, send them to JA Manafaru. It's like a no boredom zone in paradise.
They have a wide range of the typical activities from water sports to tennis, fitness, etc. They have live entertainment…every night! Most typically, they have live singers come in, but the resort is so committed to the entertainment experience, they have their very own Boduberu group comprised of staff members. Boduberu animations are pretty conventional fare in the Maldives, but Manafaru's had a bit different vibe. With familiar faces singing and beating, the guests seemed a bit more comfortable joining in and soon the dance floor was packed with guests giving this traditional dance a go.
The highlight of their entertainment on tap is their expansively equipped games area called the "Chill Zone". Every form of pastime is there including foosball, pool, a luxury mahjong table, ping pong, board games. They also have a state-of-the-art cinema for watching films (for a late night chill or a "plan B" for those rare rainy days).
The classic activity in the Maldives is exploring the underwater wonders. The house reef is not that accessible, but the resort runs many excursions to exceptional, untouched sites. But the headline excursions are the dive trips. The head of their dive school, Bea, literally wrote the book on Haa Alifu diving. She set up shop even before the construction on Manafaru had started and explored most of the virgin dive sites herself and with her team. (I'll be adding dozens more dive charts for the area when I get home thanks to her Sun Diving centre.) Some of the "worth the trip" features are Nasfaru's Ribbon Moray, Kurolhi Thila's Albino Moray and Becky's Caves soft coral wall.
Of course, if you choose to "do nothing", you can "do" that too. In fact, the resort's answer to Hideaway's "double housereef" is Manafaru's own "double beach". The first is one of the top beaches in the Maldives (judged by size, extent around the island, softness of sand, and depth of sand). But across the lagoon is an uninhabited island called Medhafushi, which also sports its own stunning chunky necklace of bright white sand. And on the inside of the island, they have an equally extensive spa compound (that is definitely one of the largest in the Maldives), for more pampered "doing nothing".