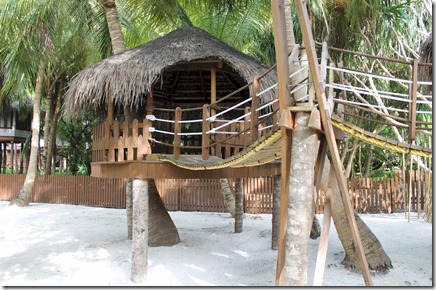 Arbor Day today celebrates those those towering stoics of landscape flora. Actually, Arbor Days have proliferated around the world (celebrated in over 40 countries on different days of the year) indicating how pervasive the world's appreciation for trees is. But the first Arbor Day was today in1872.
You can sit under them, look up and admire them, and climb them. But at the Dusit Thani kids club, you can play in them. The "Baan Sanook" features an extended treehouse complete with walkway and Maldivian palm thatch.
The feature echoes the Dusit's Swiss Family Robinson chic of its Devarana Spa which is also elevated to the treetops.
Hug a tree today.