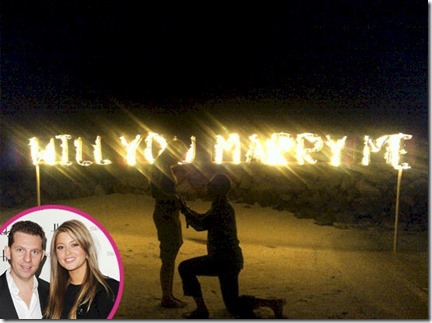 Will you be my Valentine?
Or will be be mine forever? Both are popular questions being asked today. But few with more bright light and fervid heat than Nick Candy's proposal to firey Strictly contestant and actress Holly Valance.
"The 38-year-old property tycoon got down on one knee on a beach in the Maldives with the words 'Will you marry me' written in fire when he popped the question."
None of the reports divulged the resort where it took place, but the tell tale give-away was the Reethi Rah pool shown in the picture she tweeted.
Not only is Valentines Day an iconic occasion to start a brothel, but the Maldives is also THE dream location to conclude it with your honeymoon according to the latest Agoda survey.
Happy Valentines to the romantically inspired everywhere.