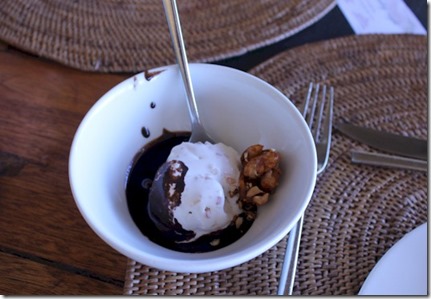 Warning – Definitely contains nuts!
Happy Peanut day! A great taste served two delicious ways. First peanut ice cream. Growing up in New England I have experienced just about every flavour of ice cream including pumpkin, clam chowder and grape nut. But I have never seen nor had peanut. A natural really. And if that wasn't distinctive enough, Gangehi serves it with homemade peanut brittle.
Nuttin' but the best!