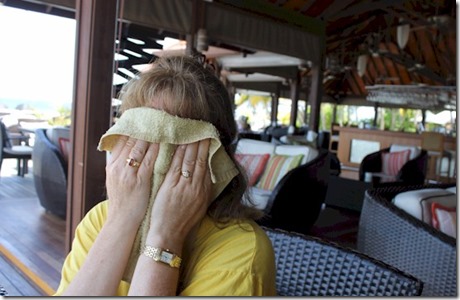 What does a professional tennis player coming off the court have in common with a guest arriving at a resort? They both can't wait to get a refreshing towel and satisfying beverage.
The cold scented towels handed out on arrival is one of our favourite parts of visiting the Maldives. One dividend to our island hopping touring is that we get one of these fragrant face refreshers every day.
But on Kurumba, you can have it with every tide. Twice a day a staff member takes around scented, cool towels to guests on the beach. Also, you can request them at the restaurants and bars.
A most refreshing holiday!