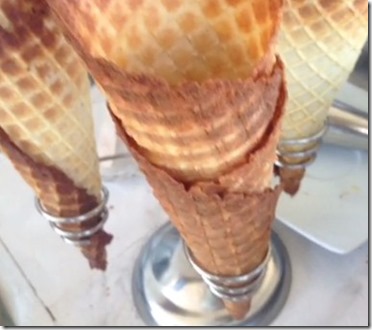 You need a cone for that ice cream.
Consulting the expert on all things Maldive Resorts, Adrian Neville, he concurs "I have not come across home made ice cream cones anywhere in the country. There are a couple of places that sell ice creams in a cone but they are the pre-boxed ones."
But you can even watch a video of them being freshly made at LUX Maldives here. Of course, only the best homemade ice cream crafted right on the resort will do for such an elegant (and tasty) holder.