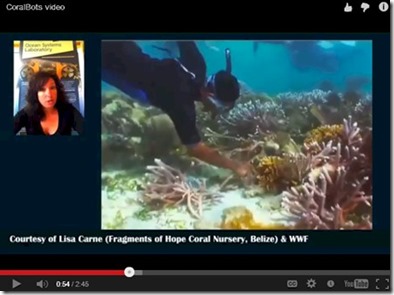 Happy Fathers Day!
Perfect gift for Dad is a good gadget. But instead of getting another electric cheese straightener that will just end up in the garage, how about a "Coralbot"? Or at least a donation in his name to research project developing them – "Coralbots: Restoring and Conserving Coral Reefs with Robots" (thanks Eileen)
The initial trials are in Belize, which according to my research is the second best place in the world for snorkelling (similar shallow lagoon coral atoll topology to Maldives, but less extensive than Maldives). But hopefully the findings will be of benefit to all places in the world with stunning yet stressed reefs like the Maldives.
Restore-trooper, these are the droids you are looking for!