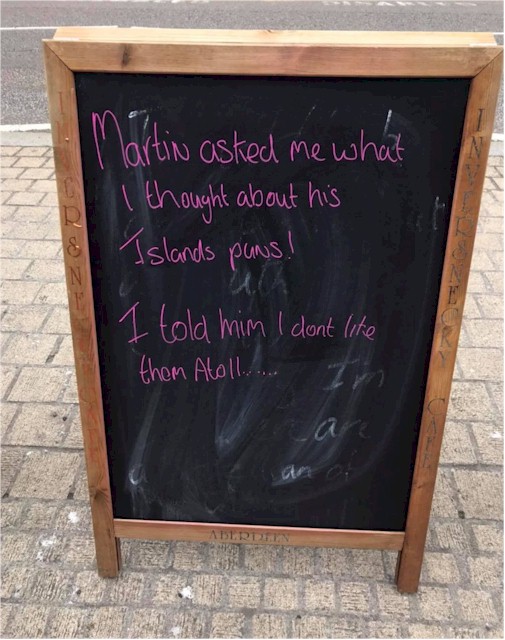 Maldives Quiz night – What is one word in English that comes directly from the Maldivian language of Dhivehi? Answer: Atoll.
Today is Dhivehi Language Day. I've always been a bit of word buff. I used to look up the meaning of every word that I didn't know write down their definition on a small slate (probably was a big contributor getting into such a good school for me).
The other official word that is in the Oxford English Dictionary that also comes from Dhivehi is 'Dhoni'. But to me, it's not quite the same since 'dhoni' seems almost like a proper name of a specific thing in from this specific place. Furthermore, I never heard of a 'dhoni' until I travelled to the Maldives. But 'atoll' is a much more generic term in widespread use in common parlance.
But my favourite Dhivehi word is one I came across on our visit to Sun Island – "Araamu". It is the name of the Villa resort spas and is dhivehi for "Total Relaxation". Just like in the artic, Eskimos purportedly have 100 words for 'snow', in the Maldives, they seem to have multiple variations on the word 'relaxation'. As a part of that relaxation totality, the spa offers you a 'noni and tamarind' welcome drink which is one of the most therapeutic welcome drinks I have come across.