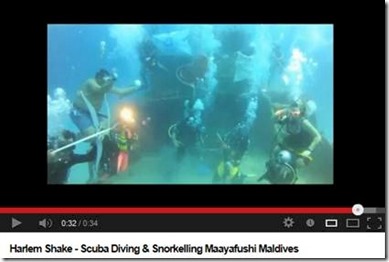 Con los terroristas. Ey Shake. Ey Shake. Ey, Ey, Ey, Ey.
I've enjoyed a number of the Harlem Shake renditions sweeping the net recently, but had to give a special nod to the Maayafushi dive centre at TGI Maldives for their underwater performance.
This month's video has prompted me to add a 'video' tag to the Maldives Complete as the Blog now boasts 14 different video posts.
Shake, Ta. Ta. And do the Harlem Shake. Ey Shake, Ey.