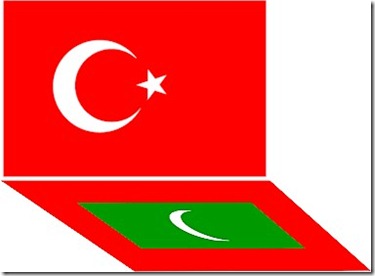 Happy Turkey Day!
No not American Thanksgiving. But the National Holiday of Turkey, 'Republic Day'. And the resort of the day is Ayada.
Ayada is owned and managed by a Turkish company and it reflects its Ottoman roots throughout the resort. From the Turkish Hammam baths to the Ottoman lounge…
"From the serenity and tranquility of the Maldives to the vibrancy of a café in Turkey, Ayada Maldives showcases the beauty and unique experience of sipping authentically brewed Turkish coffee and specialty teas with a wide array of traditional shisha at the Ottoman Lounge. The lounge is reminiscent of a traditional café in Turkey with the Ottoman style furnishings complete with intricate light fixtures and low seating."
?erefe!
Post Script – For a Turkish language website on the Maldives, check out www.maldivler.com.tr .