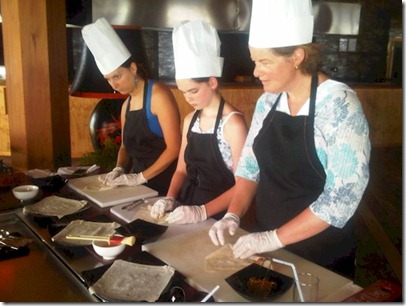 It's the optional extras that get you.
Just when we think we have gotten a great deal just within our budget, we come back a bit over-extended from all of the irresistible extras from souvenirs, diving, drinks and excursions. Special activities and special meals always seem to be a particular weakness for us and tote up some extra charges. But at Vilamendhoo, you can do both a superb activity and get a great meal all for $25! It is their Maldivian cooking class. You will work with one of their Maldivian chefs learning some of their traditional recipes as well as try your hand at preparing them for yourself.
Mastercard-friendly Master Chef!