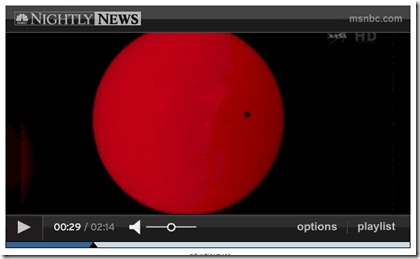 It's that time of year again when the coral polyps become all twitter-pated with this week's full moon (corals reproduce during the full moon in the summer). Coincidentally, Venus – the Roman goddess of Love – passed in front of the fiery Sun today to stoke even more astronomically romance into the mix.
If you want to celebrate this season of micro-organism orgasmics, then Kuramathi offers a 'Coral Romance' excursion…
"For ultimate relaxation, tranquillity and some pampering, take a trip to the heavenly island of Kandholhudhu, reached 45 minutes by speedboat. Surrounded by a stunning beach, this small and lush island boasts one of the most beautiful house reefs in the Maldives."
Romance from the heavens above to the ocean depths below.