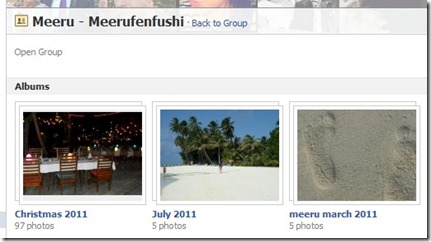 A picture is worth a thousand words, and a good Facebook album can give you an insight out perspective of the resort.
After 'Likes', the next easiest measure to check out on a resort's Facebook page is the number of Photos that Friends have posted. On this score, the Flickr of the Maldives is Meeru with 2,984 (as of the end of January). Today it is up to 3,030.
The next closest was Champa sister resort Kuredu with 2,629 (does Champa hand out cameras at reception or are they particularlt photogenic?).
Say cheese platter!