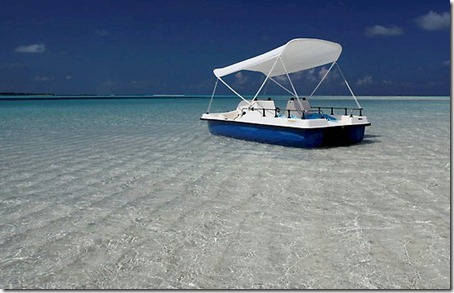 Photo courtesy of DJ Stotty.
At Kuredu's sporty island, even the leisure boating will get you skinny.
The Maldives don't have many resorts for a long run or bike ride (outside Gan), but there is boundless ocean. Not your English seaside, tired old pedalo but the Cadillac of puddle pedalling with a broad white canopy. They rent for $20 for 1 hour or $35 for 2 hours.
Spinning with the spinner dolphins