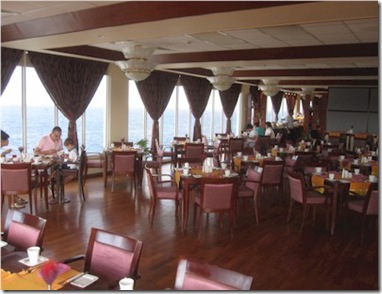 Everyday is an air show in the Maldives. One of the most exciting parts of a trip there is the arrival. When your plane first touches the edges of the sprawling archipelago you are treated to an other-worldly vision of a blue kaleidoscope. Always do whatever you can to get a window seat for flights in and out of Male airport.
This view was formally recognized this week by the website PrivateFly.com who surveyed their members for the 'Top 10 Airport Approaches in the World' and Male came in #5…
"It is an Island Airport, on its own island..The airport is surrounded by deep blue seas, turquoise reefs, white sandy beaches and palm trees…approaching over the Maldivian Atolls where you often see turtles and dolphins on approach."
The airport touchdown isn't the only thing at Hulhule with a great vista. The Hulhule Hotel features its restaurant buffet on its 4th floor with the best mealtime vistas in the Maldives. Most buffets are relegated to the interior of the island without even a glimpse of the ocean, but at Hulhule the entire expanse of blueness is spread before you as copiously as the delectable items before you with big picture windows on both sides of the room.
Sometimes there are less attractive tankers in bay, other times some of the glitziest yachts. One of the sights, obviously, is the Male airport, so the restaurant also would have made a great grandstand for this week's airshow.
Enjoy the approach yourself with some of the videos on YouTube…