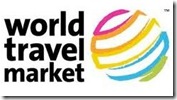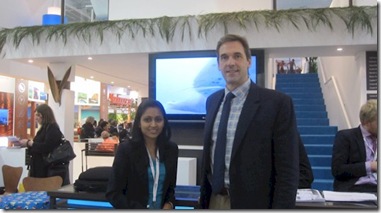 Maldives came to London last week.
The World Travel Market is Europe's largest travel and tourism trade fair filling the entire Excel exhibition centre in London. It is an opportunity for tourism agencies and major players to convene with existing customers very efficiently (in fact, sort of a treadmill fashion of one meeting after another from morning until night) as well with prospective new customers who are exploring new destinations to add to their portfolio.
The Maldives contingent was proudly represented front and centre of the 'Indian Ocean' hall right as you walk in the door (photo below) with a harried group of Ministry of Tourism, Maldives Marketing and Public Relations Corporation and staff from various resorts. It was a great chance to meet the movers and shakers of the Maldives resort industry just a tube ride away. I caught up with Senior Marketing Officer Aminath Hudha (see photo above) of the MMPRC who was the very first person in the Maldives to help me get Maldives Complete off the ground. I also met up with resort managers both veteran (Champa, Villa, Universal) and newcomer (Dusit Thani, Viceroy). But the highlight of the day was finally meeting one of my Maldives heroes, Adrian Neville. We chatted into the evening about all things resort and Maldives comparing notes, stories and perspective.
I was a delight to welcome Maldivians to the British shores for once after so many years of them welcoming me to theirs.