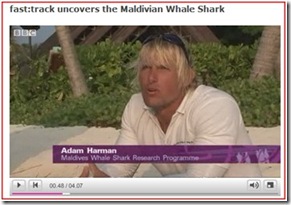 With great bounty comes great responsibility and as the location of the most prevalent whale shark populations in the Maldives, Diva resort has undertaken the most ambitious effort for underwater preservation. They are supporting the development and maintenance of 'FenMaaDhiguRan' (English translation – Water Flower Long Sun), the Maldive's largest marine protected reserve.
Scuba Diva Maldives recently wrote…
"Luxury resort Diva Maldives has become a flagship supporter of the recently designated FenMaaDhiguRan (English translation – Water Flower Long Sun), the Maldives' first fully regulated, and largest, Marine Protected Area (MPA) – home to a globally significant population of whale sharks, not to mention some of the world's finest dive sites. The first resort located within the MPA to commit to backing the pioneering conservation project with fundraising initiatives, Diva Maldives has introduced a voluntary gratuity charge scheme enabling guests to actively contribute to the conservation of the whale sharks and their habitat."
The BBC also recently featured some of Diva's effort to protect the majestic whale sharks including a video webcast of the work.