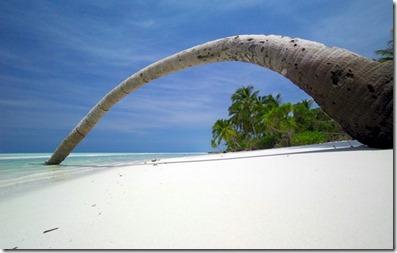 This weekend was a chance to catch up on some updates to the website including the addition of new property, White Shell Beach Inn Maafushi. I came upon it after finding this great picture of a "climbing tree" that has gone completely horizontal creating its own unique arch canopy.
White Sheel Beach Inn is really classified as a guest house and I have made a concerted decisions not to focus on guest houses. I have never stayed in one and so I'm don't feel qualified to comment on what makes for a good experience, what sort of things should people be looking for, etc. As it happens, it is located on Maafushi island which has more guest houses than any other Maldives islands (a distinction in itself).
There is a big call for budget options especially close to Male (for limited duration trips and to avoid high transfer costs). White Shell Beach Inn has a good website and quite a good property so I decided to add it to the database as a further step to even more completeness.