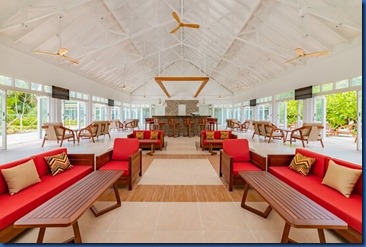 It's not just location that has become flexible in the digital age, but time. People bemoan the 24×7 always-on culture of today's high-powered business, but the problem is not the "24×7" part, but the "always-on" part. And it doesn't have to be work that's available 24-7. Siyam World offers a 24-hour bar Kulhivaru sports bar as a part of its all-inclusive package:
"KulhiVaru for live sports, cask beers, bar bites and great company. All major national and international games are broadcasted, meaning you'll stay up to date with all the latest scores."
Especially great for catching those football matches being played back home in a different time zone.