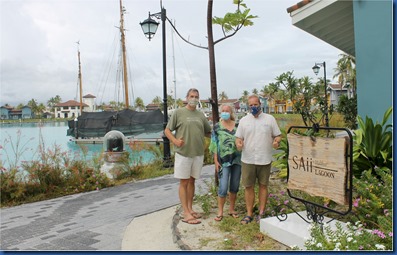 SAii Lagoon is the most lush, opulent resort in the mid-market Maldives.
We've not seen a resort more packed with colourful landscaping which complements the colourful décor of the villas. And this rich visual aesthetic is carried inside the rooms themselves inviting décor filling the space. So many resorts slap a perfunctory print on otherwise barren walls, but SAii Lagoon rooms are filled with detail. The resort reminded us of Velaa in its opulent aesthetic (but a fraction of the price) and of Cocoon or Finolhu in its funky vibe. SAii Lagoon describes itself as the "chilled" sibling in The Crossroads resort complex to Hard Rock Maldives' more active vibe.
I found the resort a masterclass in product marketing. They know who they are. They are not afraid of people to not like them them because the that is the price of being distinctive enough that many people adore you.
Like The Crossroads, itself we felt transported to a version of the Maldives that was current, cosmopolitan and still in keeping with the aquatic and tropical aesthetic that has been drawing us to this paradise destination for decades.
COVID PROTOCOLS – SAii Lagoon (and all of The Crossroads complex) is taking COVID prevention extremely seriously including the following measures:
Health form completed on entry
Temperature check on arrival and departure
Hand sanitizer dispensers distributed liberally throughout
"This Table Has Ben Sanitised" signed
Hilton "Clean Stay" protocols
Sanitising floor mat (see photo below) – I haven't seen this measure before either in the USA or the UK!