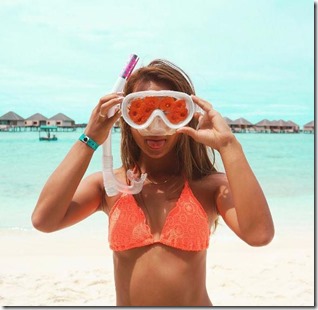 This week is the world famous Scripps Spelling Bee. The contestants should hope they don't get the deceptively simple word of "what do you call the activity of using a snorkel?"
First, there is the UK/American variation. In the USA, it is "Snorkeling" and in the UK, it is "Snorkelling" (the way to remember is that the UK is "double-barrelled" with the "LL". Sort of like a shotgun on a bird shoot or a double-barrelled name like "Baron-Cohen" or "Parker-Bowles").
But, Maldives' number 1 activities comes by a number of other monikers as well…
Skin Diving
Snorting – rare, but comes from the "snorkel" on a submarine which is called a "snort"
I confess that I have used the two interchangeably. In the post body that's okay, but it breaks up the tags so with this post I have done the housekeeping of updating all the tags for posts on this subject to the both versions (so that anyone doing searches will find either).