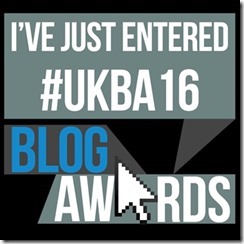 "We are now on our 17th trip to Maldives. We have been waiting for 10 years for this website…. Spot on." Jeb Payce, UK
"Great web site, I wished I had seen this before I went !! Thank you" – divajakelayla, TripAdvisor Maldives Forum
Maldives Complete has entered a beauty pageant of its own – the 2016 UK Blog Awards. PLEASE VOTE FOR MALDIVES COMPLETE.
Being completely non-commercial, Maldives Complete has limited means and resources to raise the profile of the site. Commendations like the Blog Awards help in a big way to keep the blog and site from being buried in the wash of travel sites jockeying for your travel dollar.
Reasons to vote for Maldives Complete…
Maldives Love – Maldives Complete is the Maldives lovers' blog. It celebrates everything distinctive about the Maldives. It doesn't settle for the conventional tropical island pabulum dribbled out by the parade of travel writers and celebrity junkets (eg. palm trees, pina coladas, sunsets, blah, blah). Instead, it digs into truly unique and remarkable aspects of this paradise.
Help Others – One of the most common pieces of feedback I get is that guests wish they had found Maldives Complete earlier in their Maldives research (see Jeb's quote above). A vote will help more people find the useful and fun information that I work daily to produce and share.
No Ads – Everyone gets bothered by ad clutter on pages where you are just trying to get some basic information. I have committed to staying non-commercial, but it means I don't get any money for helping with marketing, promotion or even operating the site. But it also means that visitors can be confident that my information is objective and not swayed by pay-for-display deals.
Completeness – True to its name and mission, the blog now has 1000+ pieces over 6 years of consistent and commitment posting.
Again, Maldives Complete would really appreciate your support in voting and even getting others to vote for it.
ޝުކުރިއްޔާ (Shukuriyaa)
[PS. It turns out you can vote multiple times if you are truly enthusiastic. Whatever support you can provide is gratefully appreciated.]