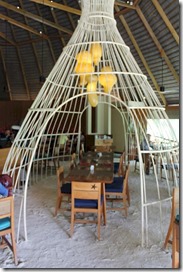 China's "Golden Week" is a time to visit family. Sort of like the Chinese equivalent of America's Thanksgiving weekend. Many American's don't necessarily "go home" for Christmas, but they definitely do for Thanksgiving (hence the phrase "Homecoming Queen" for the celebrations around the football game played on Thanksgiving).
China's Golden Week involves a cluster of holidays (Mid-Autumn Festival, Dragon Boat Festival, Qingming Festival) coming close together. Similarly, America's Thanksgiving and Veterans Day come within a fortnight of each other. Most people take their Veteran's Day leave on the Friday after Thanksgiving (which always falls on a Thursday) to make an elongated 4-day break. Furthermore, the central holiday is the Mid-Autumn Festival (starts on the 6th October) which is very similar to Thanksgiving in its roots and practice. It is celebrated in the autumn, a time of reaping and harvesting, and it centers around "gathering, prayer and giving thanks" (sound familiar?).
Because Chinese are visiting their families, most won't be venturing so far as the Maldives. But when the Chinese do travel abroad, they characteristically do so as an extended family as well. At most resorts, the largest group at dinner will almost always be a Chinese family. I can appreciate this practice. Some of our family's most memorable holidays were the Lynn clan coming together as we gathered in Monte Argentario (Italy), Paris (France), Lake Winnipesake (USA), etc.
Centara Ras Rushi has added a delightful touch to their main restaurant which is just perfect for such larger family groups. It is sort of a birds-nest/bird-cage inspired metal structure which carves out a bit of segregate space at the carvery. They were an inspired way to break up the expansive space without taking up space or closing up the space.
???? (Happiness to the whole family!)