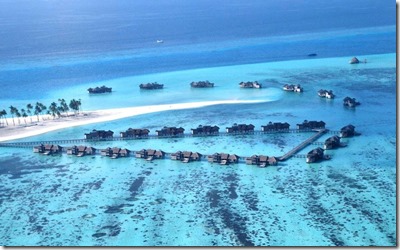 On the heels of the Maldives Complete index, I think it's time for another Buzzfeed-inspired listicle. A Christmas list for every self-respecting Maldive water villa. Not surprisingly, the "Water Villa only" pioneer Gili Lankanfushi dominates the list with 3 mentions.
Pimp my water villa!
1. SLIDE – Gili Lankanfushi: Yes pleeeeeease!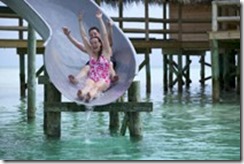 2. HAMMOCK – One and Only Reethi Rah: The most expansive of the over water "floating" nets.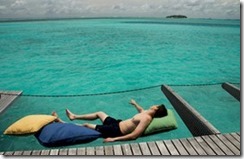 3. INDOOR/OUTDOOR POOL – Huvafenfushi: Great for the inner cat person ("I want to be outside, no inside, no outside…")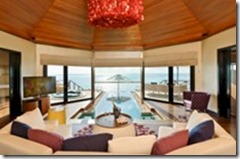 4. DINING GAZEBO – Velaa: Your own over water dining room.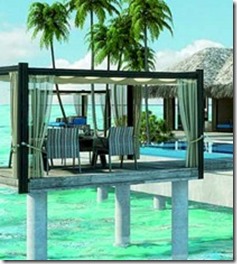 5. JETTY – Angsana Velavaru: Strolling along the jetties provide a front row "dry" seat to the maritime spectacles of the Maldives and Velavaru gives you your very own private one.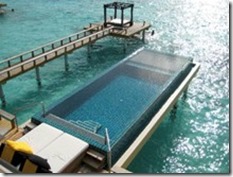 6. PRIVATE BEACH – Velaa: Surf and turf Maldives villa style.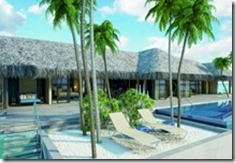 7. PRIVATE OCEAN – Gili Lankanfushi: Private back areas in beach villas give you privacy, but in a water villa any passing boat can see you on your deck or swimming off it. But Gili offers your own private enclosed swimming area (mind you, it does become a bit less private at low tide when the water level drops).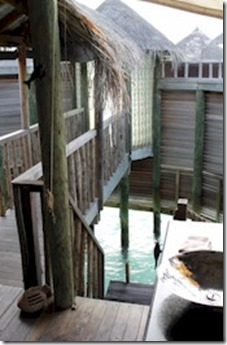 8. GLASS FLOOR – Jumeirah Vittaveli: When being 10 feet from the water view trigger withdrawal pangs.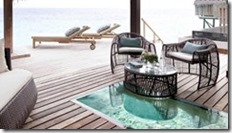 9. BOAT – Gili Lankanfushi:  Your own private transport to your own villa island.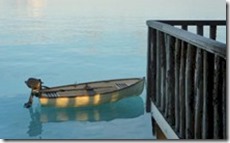 10. GLASS DINING TABLE – Six Senses Laamu: Best placemat ever.