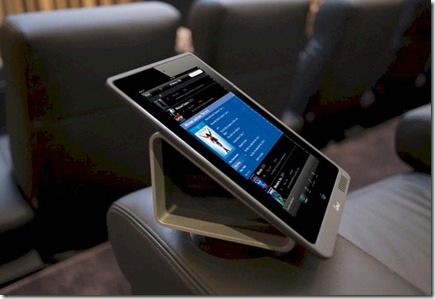 A bit slow posting this week working my day job at the International Broadcasting Convention in Amsterdam where we at Ericsson and 1,500 other firms were showing off the latest electronic gadgetry to hit the home screen.
Probably our biggest tech pain when visiting the Maldives with this suitcase full of tech toys is charging the battery of batteries – computers, camera, ipad, phones, GoPro, dive light. We always seem to miss one out and it dies right when we need it most.
Cheval Blanc Ranheli recently announced its new iPort LaunchPort service which not only provides a leading edge villa control unit, but also performs the magic of wireless charging…
"The world's first and only wireless charging and magnetic mounting system for the iPad. LaunchPort is available in all 45 villas on the property and for use at the front desk, concierge, spa and on-site restaurants and bars… The custom-branded LaunchPort for Cheval Blanc Randheli consists of a sleeve and a magnetic mounting and inductive charge station for the tabletop or wall. Initially created for residential home automation, LaunchPort allows guests to operate all electronic controls in their villa including door locks, TV and lighting. An iPad is easily mounted and dismounted via discrete magnets that are embedded into the case and charging station…LaunchPort will also be available throughout the resort for staff to update and charge their iPads used to provide concierge services including booking reservations in the on-site restaurants and scheduling appointments in the spa."
Today's post prompts a new "Best Of" category that I am seeing quite a bit more of recently across the archipelago – Technology.
(thanks Francisco)