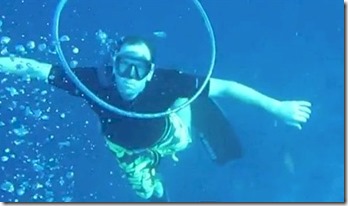 The 7th of the 7th for 7 Wonders. Everyone knows the "7 Wonders of the World" (well, like the Seven Dwarfs, they always forget the last one like "Doc" or "Mausoleum at Halicarnassus"). In the age of listicles, there seems to be a "7 Wonders…" of jut about every description. Of course, a while back there was the "Seven Natural Wonders of the World" scam.
For Maldives fans, the latest of interest has to be the "Seven Wonders of the Underwater World"…
Belize's Barrier Reef

Deep Sea Vents, Ecuador

Northern Red Sea, Africa

The Great Barrier Reef

Lake Baikal, Russia

Galapagos Islands

Palau Reefs
One might argue that Maldives is glaring by its omission. But I have always thought that the Maldives' ultimate charm is not below the water nor above it. But right at the water's edge. It occupies that magical balance not being mostly beneath (like the Great Barrier Reef and the Red Sea), nor being quite high above (like the Galapagos or much of the South Pacific). If you are looking for that wonder that is right on the edge of aquatic and atmospheric, the Maldives commands a list of only 1.
1. Get Engaged – Conrad Rangali Maldives.  Mastering neutral buoyancy to get down on one knee.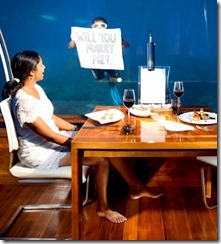 2. Get Married – Centara Grand. Buddy breathing for life.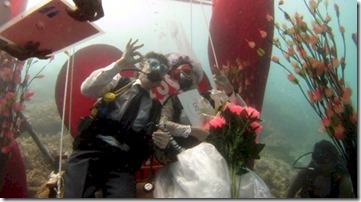 3. Run the Country – In 2009, the President held an underwater Cabinet meeting to highlight the risks of global warming.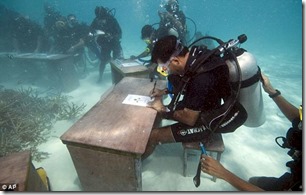 4. Build a Reef – A number of resorts (eg. Kandooma, Four Seasons Landaa Giraavaru, Four Seasons Kuda Hura, Kurumba) now offer Reefscaping which involves attaching small pieces of coral onto support frame which allows them to grow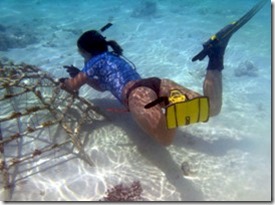 5.  View an Art Exhibit – Soneva Fushi. New meaning to "Watercolours".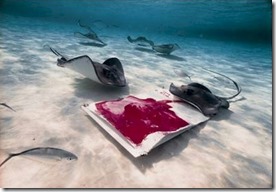 6. Shoot a Movie. LUX Maldives. Life Aquatic sequels galore.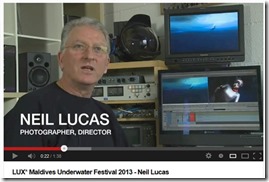 7. Celebrate the Holidays. Anantara Kihavah. Eau Christmas Tree, eau Christmas tree…