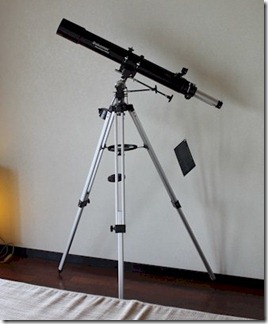 The Leonids are back!
Our favourite astronomical event. We love to be in remote places with little air pollution or light pollution which provide ideal viewing. Just lie on the ground and star at the heavens waiting for the staffs to fall.
If you want to be a bit more pro-active with your personal star gazing, then Lily Beach offers the most powerful personal telescope we have found in the Maldives. A number of resorts offer a high powered device for group star gazing and Soneva Fushi even has its own observatory. But for more private viewing, Lily Beach offers Celestron Power Seeker 80EQ in its water suite which includes "3x Barlow lens triples the magnifying power of each eyepiece…[and] 'The SkyX – First Light Edition' astronomy software with a 10,000 object database, printable sky maps and 75 enhanced images."
Star struck!