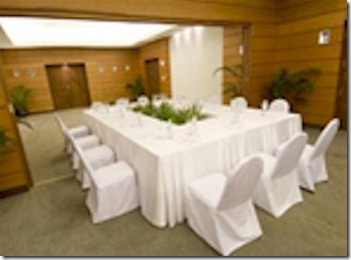 Happy Labor Day!
Americans are celebrating the end of the summer and the end of wearing white with countless final BBQs and beach trips this weekend. The holiday commemorates "celebrates the economic and social contributions of workers".
The last thing one wants to do is 'labor' when you are visiting the Maldives, but it you have to, the place to do it is Kurumba…
Closest to Male (for access to Maldive businesses and HQ as well as other business facilities and support not available on a resort)
Most Restaurants (if by any chance you are doing some business entertaining)
Business centre
Wifi (pervasively supported across the resort free of charge)
With the rise of remote working, people often protest at work's intrusion into one's private life. In actuality, the technology works both ways and can also be a windfall to extending one's leisure time. One example is people being able to extend their time off and holidays with the investment of a small amount of work during them in order to keep things ticking over back at the office. Checking in for a short period might not be everyone's idea of a vacation, but if a day of work allows one to extend their time in paradise by several days, then it seems like a good payback. And if you are going to adopt that strategy, choosing a resort set up for a bit of business is a wise move to make the work you do have to do as painless and easy as possible.