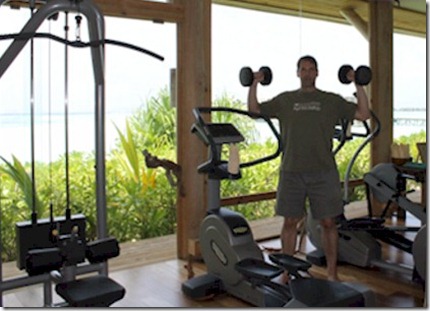 Every time I go to the Maldives, I am struck by the relentlessly rising tide of quality. Refurbishments, extensions, additions. Not just at the super-premium deluxe end of the market where the ever escalating arms race for wow factors marches on. But, also at the 'regular' 5-stars and even middle market properties. More and more resorts are playing more tasteful and appropriate soft jazz and acoustic rather than the pop chart songs which all too often jarred a sundowner. Tasteful colours and décor have replaced pervasive white walls and pedestrian prints/drawings of tropical scenes.
Some features were innovative when introduced, but are now getting more and more commonplace, eg…
Telescopes
Outdoor cinemas (made possible by the emergence of cheap, digital projectors)
Resort label bottled water
Hydroponic gardens
With such constant change, it is not surprising that after nearly 4 years of Maldives Complete, some of the early assessments on the 'Best of the Maldives' would reshuffle a bit. It is coming time that some of the 'Best' crowns get passed on to successors. I did choose the blog format so people could alert me to rivals for these distinctions. As time goes on and more research is accomplished, I'm starting to uncover some instances that trump the incumbent.
On my latest tour, I come upon a number specific features where the resort arguably surpass the reigning 'Best of' such as…
Basketball: Paradise Island has a complete, regulation court in great shape (photo below)
Gym Vista: Gili Lankanfushi has a broader expanse of big picture windows from a second story vista (photo above)