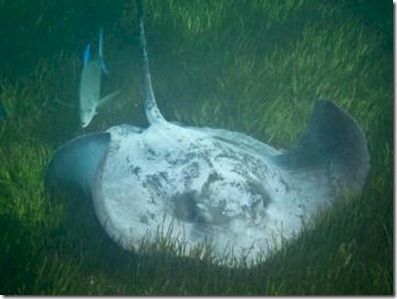 The Queen has been such a supporter of of all of the June Jubilee activities including rocking out at the Buckingham Palace Concert which is probably not her dream Saturday night out. Rather, one's favourite day in June is most definitely Ladies Day at Ascot today such is her love of all things horses. And 'horses' in the Maldives are a bit fabled and mystical creatures themselves…sea horses that is.
It indeed exciting to see the big game of snorkel safaris (and diving). But sometimes it is just as exciting and curious to uncover the tiny creatures. A baby manta, nudibranches, leaf fish. Perhaps the most enchanting and illusive is the Sea Horse.
Sea Horses are indigenous around the world including the Indian Ocean, mostly prominently Hippocampus borboniensis, dubbed 'Réunion seahorse' for its prevalence in this Maldive neighbour. I have asked many a dive master and no one has ever recalled seeing one or hearing reports of any. In fact, the TripAdvisor Forum on the Maldives posed this question last year and none of the Maldives veterans and experts had ever heard of a sea horse sighting.
Part of the issue is that sea horses live in sea grass which is not that common in the sand-bottomed lagoons and reefs prevalent in the Maldives. One resort which does feature sea grass is Kuredu (see photo above) and, lo and behold, they have reported sighting sea horses a few years ago. So if you want to start a holy grail hunt for these unicorns of the shallows, then start at Kuredu. Still, a bit of a long shot…or 'dark horse' if you will.