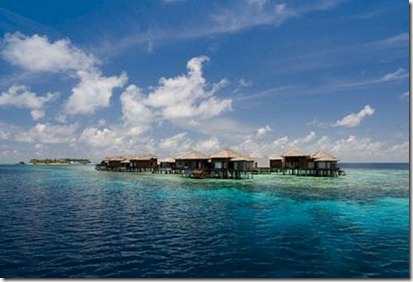 Going from boat on the land, to a house on the water. But not just your classic lagoon villas in the archetypal Maldives shallows. But a villa on the 'high seas'. Adrian Neville noted on his recent research tour, "The Jumeirah Dev. water villa village is the only one in Maldives not in resort lagoon but outside, in deep water, around a sandbank."
They are called the 'Ocean Pearls' and are completely detached from the main resort island of Jumeirah Dhevanafushi so you transfer there by a chauffeured dhoni.
Getting even further away from it all.