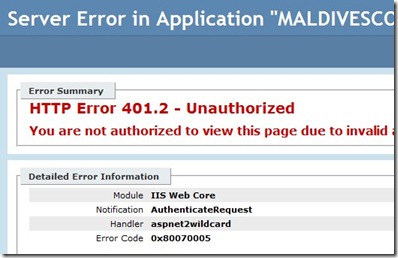 Due to a problem with server configuration at our MaldivesComplete's hoster, the usual URLs for Maldives Complete are producing error messages to visitors (like the one above), except for the Blog which is all working fine.
For the interim, I have posted up a copy of the site at Maldives.maldivescomplete.com for people to use.
We expect normal service to resume shortly. Please accept our deeply felt apologies for this inconvenience.