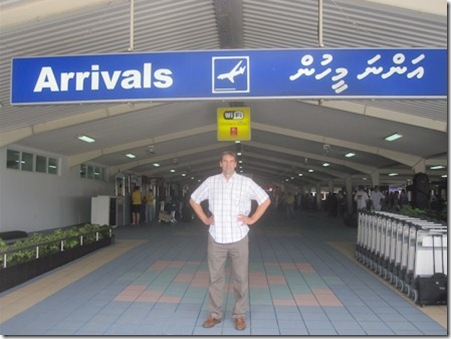 What goes on tour doesn't stay on tour this time. I'm off for my longest tour of the Maldives ever – 15 resorts in as many days – and I will be posting daily on them. Like last November, I will then follow up the tour with a series of daily 'Best Ofs' with a sample of distinctives and uniques that I uncover.
I've opted for the BA non-stop primarily for the ease of finding the best price. I have a number of trips coming up over the next few months and I really appreciate BA's web site approach which clearly indicates the price of your flight segment and what it would be if you shifted it slightly. EasyJet pioneered this online booking approach in the UK and I am surprised more airlines don't use it.
The whole BA experience is a reliably positive one. They seem to be on an up cycle for cheerfulness. They were renowned in the earliest years for their service, but then they went through a patch in the nineties where they were surly and off-putting. They seemed to have turned that around as the service staff were about the most friendly and upbeat of any of my recent travels. They had some troubles with the entertainment system at the outset of the trip, but the attendant sorting it out was ever so charming as she explained over the tanoy what was going on and how she was addressing it.
I will also say that the food is quite edible. Again, I have been travelling a fair amount lately and I am stunned at how wrong airlines get plane food. I realise that it is a monster challenge serving a dinner party for 300 and steering clear of everyone's food preferences to get something everyone will like. What astonishes me the most is how bad the desserts are. I think they are trying to do is create the appearance of fancy dish on a relatively modest budget. Just give us a piece of chocolate cake. Who doesn't like chocolate cake? I will hand it to BA for having a dessert that I could enjoy – profiteroles with chocolate mousse. Though I did wonder why no simply give everyone a pot of mousse. Who really doesn't love chocolate mousse??
Another bonus to the #2043 is the early arrival. Most trips to the Maldives you don't get to the resort to late in the afternoon and Day 1 is about gone. We arrive at Male at 9:05 am with the whole day before us.
More on that tomorrow…