This is my 200th blog post on Maldives Complete.
I've covered a range of topics focusing, like the website, on useful tips and help for prospective visitors to the resorts. The Maldives' rich diversity of the 100+ resorts provide an unceasing source of inspiration from the quirky to the spectacular for the most popular section – 'Best of the Maldives'. As it happens, I have another 80+ 'Best Of' posts already researched, outlined or drafted just waiting for the most apropos point to post. I am also starting work on a project to assemble all of the 'Best Ofs' into a published book for those who prefer that medium. My next visit is already planned for July when I will visit 14 new resorts which will only add to the trove of material.
Not all prospective Best Ofs work out though. As it happens, my other major writing outlet covers the topic of 'Embracing Failure'. And by coincidence this weekend's post is also my 200th on that topic. In that spirit, I thought that I would celebrate #200 here with some of the blog posts that didn't work out. But as you will see, they presented enticing possibilities…
Kandooma – Radio Station: Kandooma used to have a radio station on its resort that broadcast a combination of music and DJ commentary to guests. It sounded great but shut down before I could do a piece on it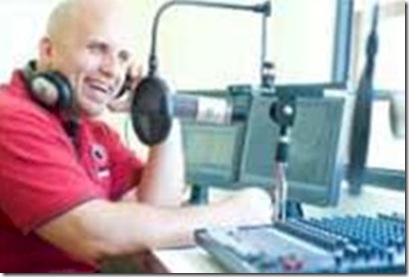 Equator Village – Golf Course: One of the 'big' attractions that the Maldives lacks in the eyes of many high end travellers is a golf course. This omission is in itself enough to keep many high flyers away. Despite some valiant efforts like Kuredu and Meeru, the situation is still acute enough to inspire desperate ideas like the well publicised 'floating golf course.' The island of Gan is home to the Equator Village as well as the one full 18 hole golf course in the country. It was built to serve the RAF base there, but has since fallen into disuse and disrepair and no visitors are allowed on it.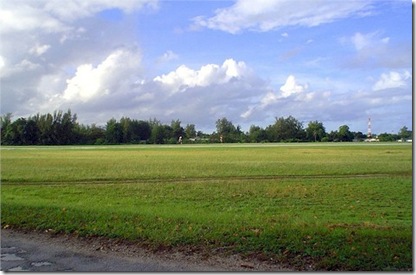 Equator Village – Sky Diving: Gan is also home to the Hanimadoo Airport which had its own intriguing reports of sky-diving. Unfortunately the parachuting appears to have been a one-off event.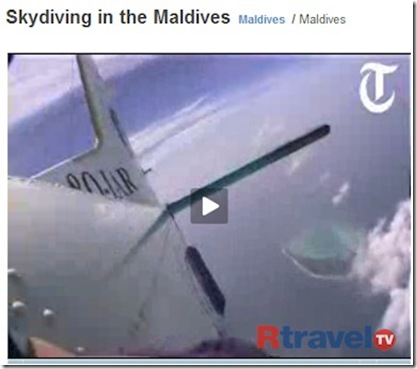 Six Senses Laamu – Slide: The most recent dead end story was the Six Senses Laamu ocean slide. It appeared on the design drawings when the resort was underdevelopment. Unfortunately, the resort decided not build the two story building in the end (and I guess ground floor slides just don't have much thrill).