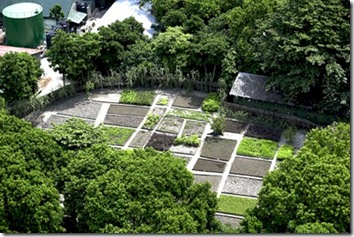 As I talked about in my last post, the drive from carbon reduction is no where more intense than in the Maldives. One of the better pieces that I've read about the issue was the Sunday Times article 'Trouble in Paradise'.
While Alila Villas Hadahaa has set the bar for the villas that make up the resort, carbon footprint obviously extends to the whole infrastructure. Right now, one of the leaders in driving reductions is Soneva Fushi which has set its plan to become the first 'carbon free' resort. The blog on 'Maldive Resort Workers' reports…
"The resort is already bragging about the achievements so far and points out to the cooling system for their guest rooms which uses chilled sea water drawn out from deep sea below 300m. The deep water cooling system (a 1st in Maldives) is expected once finished to replace all electrical Air conditioning units and reduce 20% of the total power demand of the island. They also claim this type of air conditioning on the island alone would save $200,000 and stop a 700k tons of carbon emission."
The Soneva Fushi website outlines their Social and Environmental approach and initiatives in full detail.