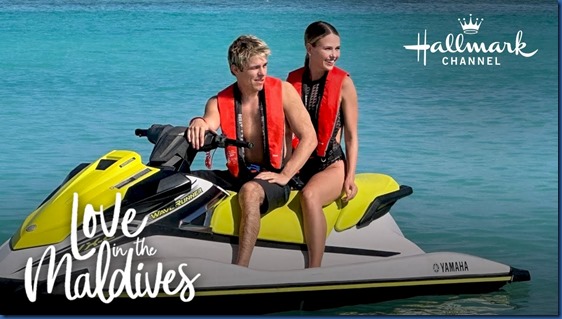 Given its paradise backdrop, I've always been surprised there hasn't been more films set there (none really). Until I came across this Hallmark production, "Love in the Maldives".
The watermark of "Hallmark" is important because, for those of you outside the USA, it is a brand noted for being sweet and a bit cheesy. And this production certainly lived up to those brand values. It was almost a promo piece of the Maldives with a contrived soap opera love story tacked on. That said, given how much effort it went to portray the Maldives and all of its attractions, I was struck by how many mistakes and misrepresentations there were (stay tuned for my follow up piece on those).
But hat tip to Conrad Maldives…or "Anrad" as it appeared in the film (the "Conrad" name had the "C" blotted out on the coconuts given to guests as their welcome drink). And the heroine of the story stays in a villa called the "Marata" which is a real thing, but really called the "Muraka".
The film only appears to be available in the USA at the moment, though I have seen it pop up on streaming services or if you have a VPN you might be able to find it. As a said, I will share a highlights video later this week with commentary.