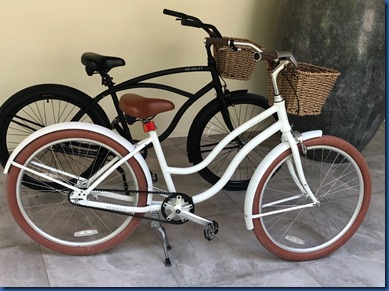 Bicycles have become a familiar amenity on the medium to larger size island to allow guest to explore the more extensive grounds in a leisurely manner. Amilla recently upgraded the bike fleet with chainless models. Chainless bikes have a number of advantages:
·Easier to Ride – 22% less force needed to make your holiday riding all the more relaxing.
More Eco-Friendly – no chain lubricant needed
More durable
Safer
Happy riding!