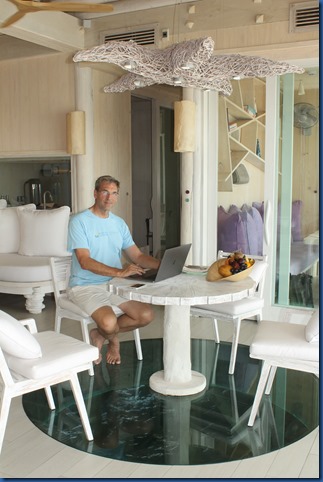 "Why do I do it" remains the second most frequently asked question about Maldives Complete. When people, especially in industry, discover the site you can see their minds whirring looking for the hitch and trying to figure out where I get my return. As I have discussed numerous times, the site is one big expensive hobby whose many dividends are non-monetary. One I wanted to write about today was the dividend of 'writing' itself. And not surprisingly, some of the best articulation come from one of my favourite writers, Seth Godin:
"And a huge advantage of having a daily blog is that the software is always open, waiting for you to write something. Your story doesn't have to be a book, it is simply your chance to make a difference." – "A Place to Write"
"Even if no one but you reads it. The blog you write each day is the blog you need the most. It's a compass and a mirror, a chance to put a stake in the ground and refine your thoughts." – "The most important blog post"
Finally, I came across this inspired passage from Huit Denim's company newsletter (thanks Steve) which reflected similar dividends from the process of writing (I especially like the "gym for your mind").
Writing is thinking.
Writing is a gymnasium for ideas.
Write to learn how to make a good talk great.
Write to learn how to make the complex simple.
Write to learn how to convey a big idea in the fewest words.
Write to learn how to separate the important details of your argument from the noise.
Clear thinking is a genuine superpower.
And here is the best thing, with practice, you get better at it.
The keyboard is a gym for your mind.
Go often.