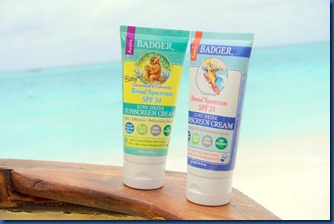 Environment Day today to celebrate appreciating, respecting and care for the environment around us. Sometimes the smallest of things can have big impacts over enough people and time. On example is sunscreen which we slather on to protect us from the tropical sun. But when we take a dip in the ocean to cool off, the salty water washes a lot of its chemicals off our body and onto the coral reefs we swim amongst.
Gili Lankanfushi is now only selling reef-friendly sunscreen in its boutique for its guests to remove this extra burden on our coral friends:
"A key ingredient in more than 3,500 sun protection products is oxybenzone…Annually four to six thousand tonnes of these chemicals enter our ocean through wastewater effluent, and by swimmers slathered up with sunscreen. Acting like an oil slick, the chemicals settle on marine life and the reefs become suffocated."
Also, Grand Park Koddhipparu have made a similar announcement, but I was unable to get additional details.