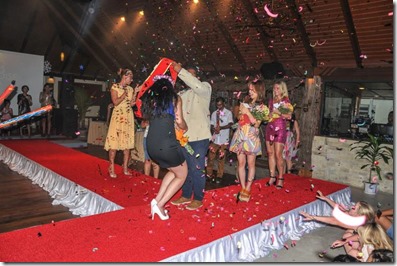 The holidays are filled with treats and at Paradise Island this week one fashion feast is the annual holiday pageant where one lucky sun-kissed guest will be crowned "Miss Paradise"….
"'Miss Paradise' is one of the evening events included in our Christmas and New Year program. The participants/pageants are from the in-house guests and panel of judges are also selected from the house. It is a short event conducted at the Main Bar floor with a small runway selecting and announcing the winners."
Most Christmas pageants I've ever been to involve toddlers dressed up as shepherds and sheep falling over each other while they mumble out contrived verses.