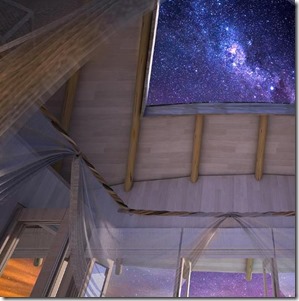 With the latest resort launched from Soneva (that's Sonu&Eva), I'm expecting the new Soneva Jani property to open up all sorts of new possibilities. And it has literally *opened up* the universe to its guest with a stellar feature (which happened to be on my latest Haven't Seen post #22) – a retractable roof:
"Each master bedroom will feature a retractable roof. Guests will sleep under the stars at a touch of the button, as the roof slides back to reveal the night sky."
Soneva Fushi is the run-away leader of "Best of the Maldives" innovations and distinctions (77 compared to runner-up One & Only Reethi Rah's 63) so I am expecting all sorts of delights to fill their latest creation. But the one that most captivates me is that all villas feature a retractable roof for stargazing!
Lori and I have fallen asleep countless times under the Maldives starscape. But eventually, you have to move inside from the hard, narrow deck loungers or sandy blanket. Now you can drift to sleep under starlight in the comfort of your villa bed. Last summer, we had a blast driving around Italy in a sporty convertible. Now you can snooze in the Maldives in your own stylish convertible.
"Raise the roof and have some fun" – All Night Long, Lionel Richie