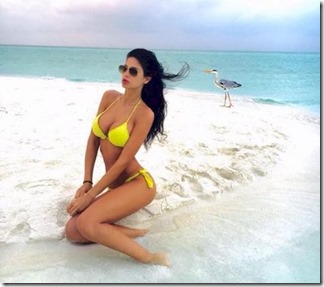 This bird is not attractive in the way you might think…
Q: The "Makana" bird (heron) is found everywhere in the Maldives (each resort seems to have its own resident). What makes it such a good fisherman?
A: The Heron making his own oil secreted from the toes which attracts fish.
Q: Buuzzzzz! No. The "stinky feet" story about herons turns out to be an old wives tale (or old fishermans tale)
"Fishermen of yore were convinced that a heron's foot exuded oil that enticed fish within range of the bird's five-and-ahalf-inch serrated beak. A formula from the year 1740 for a witches' brew, Unguentum Piscatorum Mirable, to be smeared on fishing lines included heron's fat as well as cat's fat and 'Man's fat [which] you may get of any surgeons who are concerned in anatomy.' To debunk this myth for his 1954 book on the grey heron (spelled 'gray' in this country), the Old World counterpart of our great blue heron, British naturalist Frank A. Lowe dropped heron's-foot extract in an aquarium. The fish ignored it." – National Wildlife Federation
QI Series N should be hitting our screens in a few weeks time. "N" as in "noisome nippers" perhaps.