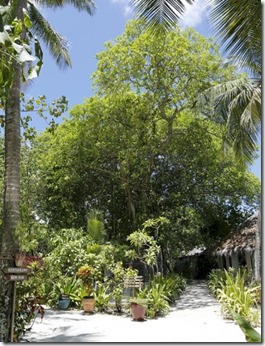 World Wish Day today. Wishes are a great practice of positive thinking. They can be personal (eg. birthday wishes blowing out a candle), or interpersonal (best wishes on a special day). Our wedding featured a Buddhist wish tree where guests wrote their wishes to the new couple on silk ribbons and tied the to the tree. According to tradition, the wind would then blow the wishes into the air so they might come true (my Mom wrote "one boy and one girl" which we got so maybe there is something to this ritual).
One of my favourite books growing up was John Ciardi's "The Wish-Tree". It recounts the story of a boy who wishes desperately for a puppy the eve of his birthday and then goes on to experience a surreal dream (I guess all dreams are 'surreal') that reveals insights into the responsibilities of such dreams.
If you would like to visit a real, live wish-tree, then put Nika resort on your bucket list who have their own wish-tree story to share with guests…
"In the past, this wonderful place [Nika] was inhabited by magical creatures who were very intelligent: fairies and elves of the sea. It was told that they had colorful wings like fish fins and that they could light up in the darkness. This big tree, just in front of you, was their home. Its name is Nika. Nika creatures had a special power: they were able to speak with fishes, plants and even with stars…but, in addition to this special power, they had also another gift: they could listen. They listened carefully to the wishes and dreams of human beings. If humans desired goodness, beauty and altruism, their dreams could come true. But only positive thoughts could be realized by Nika creatures. Recently, someone has seen these special creatures flying near Nika tree…Thanks to the fact that everyone takes care of this special island, Nika fairies and elves now are back! They came back to realize the wishes of all the people who are here to enjoy this magical and sacred place."
May all your wishes come true (especially if the involve visiting the Maldives).
#TAKECAREOFYOURWISH