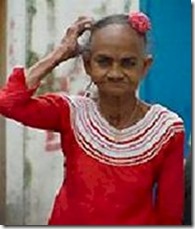 On Centara Ras Fushi's island of Giraavaru, the local traditions date back to before the arrivals of the Maldivians themselves. Unlike nearly all resort islands which are developed from uninhabited islands, Ras Fushi's island had been inhabited for centuries (in general, the bigger islands have more space and resources for habitation, while the smaller dots of land are more attractive to the isolation and tropical isle fantasy seeking tourists). Its ancient inhabitants, the Giraavaru people, maintained a distinct dialect and traditions (see table at bottom).
Their name may have presaged a challenge that all the Maldive islands would one day face with rising sea levels…
"Giraavaru island was much bigger, housing magnificent buildings and temples in those days, as the surrounding lagoon still testifies. Changing weather patterns gradually eroded the bulk of the island, which was once the capital of a proud and civilized people…Giraa means 'eroding' in the Maldivian language. It was thought that the island was called 'Giraavaru' because it was gradually being eroded away into the sea. It is quite possible that the name proceeded the word. Indeed the word 'giraa' may have been coined as a result of the natural calamity that was claiming an important island."
In the end, it was not the erosion by the sea but by civilization that led to Giraavaru's end as a distinct entity. Their proximity to the metropolis of Male meant that the population emigrated leaving only a small number of families to few to sustain the island.
Centara Ras Fushi has published an overview of their history here.
| | | |
| --- | --- | --- |
| | Giraavaru | Maldives |
| Settlement | Original settlers of Maldives | Came later in 11th century |
| Divorce | Forbidden | Liberally permitted under Islam |
| Hair | Tied in a bun on left-side | Ties in a bun on right side |
| Jewellery | Worn | Not worn |
| Government | Headed by women | Headed by men |
| Language | Same addressing to all | Different addressing to superiors |