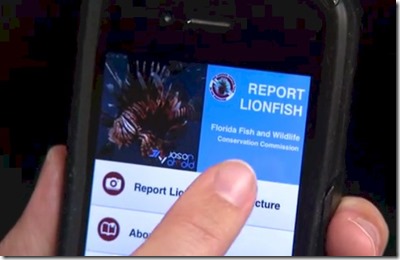 Environment Day today is a time for everyone to reflect on what they can do to help the environment. The good news is that help might be as simple as many folks' favourite activity – posting pix on social media.
According to an NBC piece "Social Media Could Help Save Species on the Verge of Extinction"…
"While an untold number of butt selfies and pictures of food are posted on social networks daily, people are also snapping images of birds, flowers, and other creatures that can help researchers who keep a close eye on flora and fauna at the tipping point."
The stream of data helps scientists map where the world's endangered species are and where they need to be conserved, said Stuart Pimm, a conservation ecologist at Duke University in Durham, N.C., and the lead author of a new paper on the decline of global biodiversity.
Maldives Complete's Snorkel Spotter was always envisioned as a sort of social app for sharing snorkel experiences. Sort of a "FourSquare for Fish". But I always speculated if it might be a tool for marine biologists. As it happens, an increasing number of environmentalists are using similar apps for conservation initiatives.
Florida in the USA is actually facing an invasion of a fish that are one of the more colourful sightings in the Maldives – lion fish. Unfortunatey, they are not native there are have no know predators meaning they are seriously throwing the marine ecosystem out of balance. The Florida Fish and Wildlife Conservation Commission have developed a "Report Lionfish" app (or people without smartphones or tablets can report on their website).
So if you see something really unusual (meaning it might be a relatively rare species), do try to post it up on Snorkel Spotter with the time and house reef location and maybe it will help the resort's marine biologist in their understanding of the marine life around them.