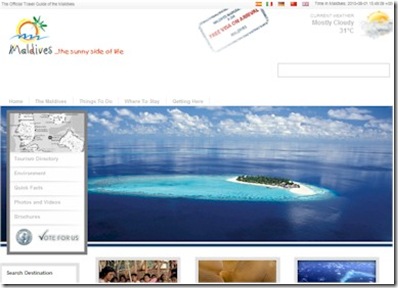 If you type 'maldives' into a search engine, then the prized first top selection that will appear is the www.visitmaldives.com. Visit Maldives ('The Sunny Side of Life') is the official site of the Maldives Tourism Promotion Board. It is very comprehensive covering aspects of the country, activities, transport, etc. And now it is even slicker, crisper and more complete with this past week's long anticipated revamp of the site. It has a few minor glitches which are likely teething pains to be worked out in short order.
MTPB have added some filtering to their resort listing allowing people to narrow their search by budget, distance from airport and number of room. The resort listing is more detailed than it used to be with more pictures and vital stats.
Definitely one of the first online ports of call for anyone investigating a Maldives visit.