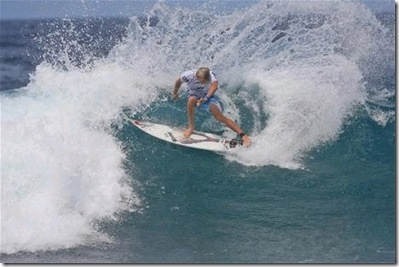 The Maldives are more renowned for their swimming pool like tranquillity with ocean waters stilled by the reef enclosed lagoons. However, once you go to the right places on the edge of the atoll reefs where the currents hit just right, you can find some quite ideal conditions for surfing. So ideal that Chaaya Island Dhonveli is hosting the world surfing circuit Sri Lankan Airlines Pro Maldives event this week.
"Widely regarded as the most striking event on the Association of Surfing Professionals (ASP) World Qualifying Series (WQS), the SriLankan Airlines Pro – Maldives has again drawn a brilliant field of 128 international surfers from 20 nations around the surfing world."
More specifically, the event was held at Pasta Point off the island famous for superb 3m wave surf conditions.