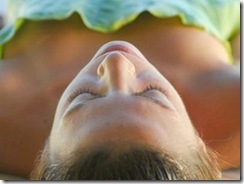 Having a 'Most Relaxing' award for a Maldive resort is a bit like having a most gaudy award in Vegas. The islands are the very epitome of chilling out. The ocean is placid, the people gentle. In fact, the one thing that sometimes puts people off coming is that it is so laid back and some prefer a bit more activity and buzz.
So how does a resort distinguish itself as the most reposed in the land of indolence? Well, Iru Fushi has established the first 'Sleep Spa' called 'Sweet Dreams' which designed to take dozing to refreshing depths.
For Adults, the Sweet Dreams programme includes:
Special afternoon and evening spa treatments to encourage a siesta or good night's sleep
A yoga specialist who will offer private classes teaching special breathing techniques and stretching exercises designed to encourage relaxation
Special teas designed to aid sleep
Massages and baths with essential sleep-inducing oils
A sleep concierge who is on-call so if guests can't sleep they can ring for encouragement
CD's of poetry, music or a talking book which can be delivered to the room so Sweet Dreams guests can listen to their very own bedtime story
A Sleep-All-Night-Cap, a special cocktail created using ingredients to aid sleep
They even have a children's programme that includes slumber parties, bedtime stories and hot cocoa.
It might seem like a bit of a strange thing go to a spa for a nap, but actually my wife and I went to a nearby spa in the UK, Pennyhill Park, which featured a 'nap room' with special gel beds to simply lie down and doze. For all of the fancy pampering treatments we enjoyed that day, the memorable highlight was the decadent luxury of a midday snooze in the prime environment. So Iru Fushi might be on to something. It certainly would take a bit of special effort to make the Maldives more relaxing than they already are.