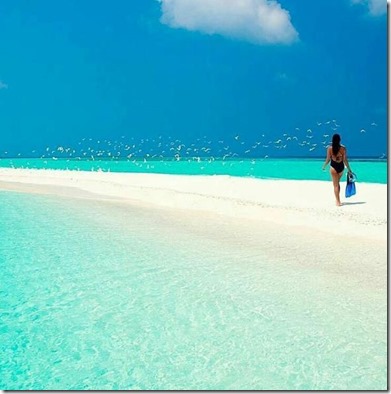 National Audubon Day today honors American painter John James Audubon who prolifically and colourfully depicted countless birds in their natural environments. While known more for its aquatic than avian creatures, the Maldives do feature a number of distinctive winged beauties. Leaving aside the "flying fox" bats (not really birds…and I've yet to find a picture of someone posing with one), the most common photographic subjects are…
Heron – Ubiquitous residents usually the first feathered friend visitors make on a resort.
Parrot – Really domesticated pets that have been brought to the resorts but seem to fit right into the tropical paradise aesthetic.
Tern – Flocks that tend to congregate on the extended sand spits where they can fish for sardines and other tiny fish.
Here is the Maldives Complete exhibition of birds of paradise…